Tit for Tat: Jumoke Okoya-Thomas Shuns godmother, Kemi Nelson's Birthday Party
Former House of Representatives member, Jumoke Okoya-Thomas has also shunned the 64th birthday party of All Progressives Congress (APC) Southwest Women Leader, Chief Mrs. Kemi Nelson.
This latest development has been seen as social observers as retaliation to Kemi Nelson for shunning the 5th year remembrance of her dad, Chief Molade Okoya-Thomas last weekend in Lagos.
Before now, many have seen Kemi Nelson as the godmother of Lagos APC Women Leader, Jumoke Okoya-Thomas as they remain inseparable before the unfortunate incident that tore them apart like a worn-out garment.
However, it is yet to be confirmed if an invitation was extended to her by the celebrant or not as the duo continue to remain infallible towards each other.
Present as the birthday party includes most of the power brokers in APC southwest zone and most especially her home base, Lagos amongst whom are the Speaker of Lagos House of Assembly, Hon. Mudashiru Obasa and Lola Akande amongst other notable dignitaries.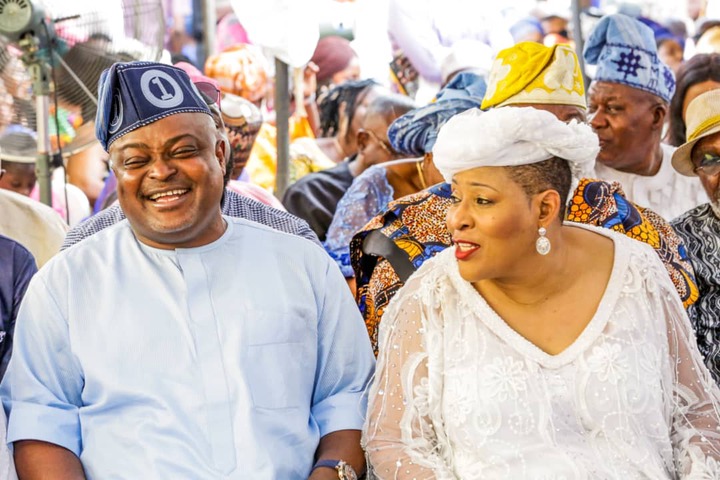 Acrimony between the duo started towards the last general election where we learned that Kemi Nelson refused to vacate the office of Women Leader of Lagos State APC to Jumoke Okoya-Thomas who was set to take over the affairs from her predecessor.
Afterward, the matter has culminated into attacks and counter-attacks by their supporters and we gathered that these led to bodily injury and destruction of properties.