Why Kemi Nelson Shunned Chief Molade Okoya-Thomas' 5th Year Remembrance Event
The silent feud between All Progressive Party (APC) women leaders, Hon. Jumoke Okoya-Thomas and Chief Kemi Nelson are gradually generating into a family squabble as the latter shunned Chief Okoya Thomas 5th year remembrance.
The event which was held at the Oriental Hotels in Lekki witnessed some of the big wigs in the society and political landscape of Lagos, all present to honor the late Asoju Oba of Lagos.
At the event, Kemi Nelson was conspicuously absent which further signaled the truce she had with the deceased daughter and her close rival, Hon. Jumoke Okoya-Thomas Is still very much alive.
An observer revealed to us that Kemi Nelson ill-advised for shunning the event for the fact that she's a great benefactor of Chief Okoya-Thomas when he was alive.
According to our source, "Kemi Nelson doesn't have good advisers, She has continued to dishonor the man that brought her to the spotlight politically and otherwise. It's a very wrong move to disrespect the man that did everything humanly possible for her to become somebody in the society, and after his death, she forgets him and neglects the family", he fumed.
In a dramatic turn of event, an associate and supporter of Chief Kemi Nelson revealed that the APC South West Women leader will continue to dishonor Chief Okoya as far as his daughter (Jumoke Okoya-Thomas) continue to disrespect her and won't accord her what she deserves.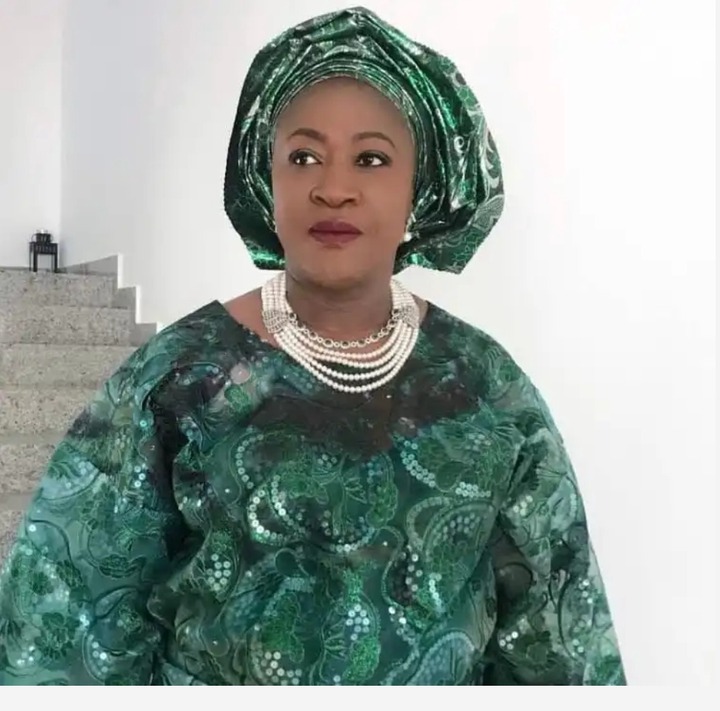 "Do you expect her to come to the event?, So you want her to be stoned or attacked by Jumoke's thugs just like they used to do?. Kemi Nelson did exactly what is best for her, she can't go to an event of her enemy because she wanted to please the world. It's not done", she asserted.
This latest development indicates that the duo is yet to sheathe their swords after the altercation that happened between them during the APC State Convention at the party secretariat on Acme Road, Ogba, Lagos.
It could be recalled that the squabble started between the two women when the party chose Jumoke Okoya-Thomas, a former member of the Federal House of Representatives as APC Lagos woman leader ahead of Kemi Nelson, a former Commissioner for Women Affairs during the tenure of Asiwaju Bola Ahmed Tinubu as the Governor of Lagos State.
Kemi Nelson was lucky to have made the Lagos executive list during the national convention of the ruling party in Abuja.
She became the party South West Zone Woman Leader, ostensibly throwing her up ahead of her former position.
The supremacy battle degenerated into a free for all battle, as the two warring factions attacked each other with many sustaining injuries as a result of the violence at the party Secretariat in Ogba, Lagos.